The microwave stopped heating - what to do?
Nov 22, 2022 Author: A. Ivanova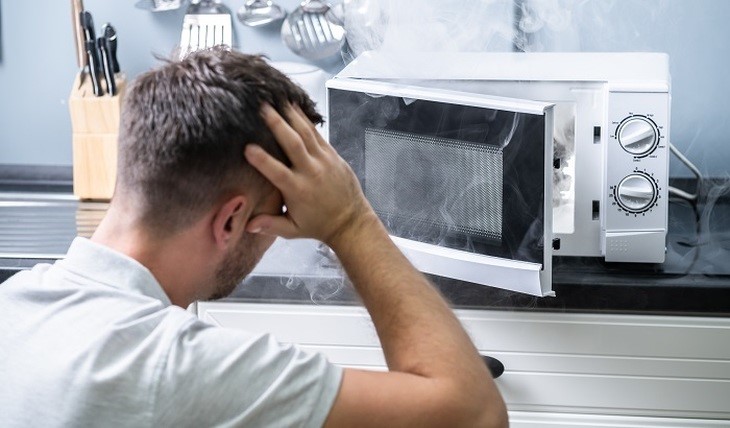 If your microwave oven is working but not heating anything, good advice is expensive. This article will tell you about the possible causes and repair options.
Possible causes of malfunction
If the light bulb and fan continue to work, but the microwave no longer heats anything, there could be many causes. The most common faults include the following:
The condenser is defective.
Microwave oscillator malfunction.
Faulty fuse magnetron.
These breakdowns can have a variety of causes. If there was metal in the microwave and a spark or flash occurred, the microwave generator may be damaged. Using an empty microwave oven can also cause such damage. In addition, overheating and prolonged use are possible causes to look out for.
Repair options
You cannot make repairs inside the unit yourself. After each opening, the microwave must be checked for leaks using a special leak test tool. These devices are only available from a specialist, the check is necessary to ensure safe operation. If microwave radiation escapes after improper opening and lack of inspection, it can have serious health consequences.
If the necessary parts are available and the time needed to repair it, the owner can make some repairs himself. But it is important to know that repairs are only worthwhile if there is very minor damage that can easily be repaired, such as replacing a fuse. If the damage is larger, repairs are rarely economical. In some cases, it is more appropriate to buy a new microwave oven.
Tips and tricks
If you notice a defect, crackling, or even sparks, you should not use the microwave anymore, but immediately seek help from a trusted appliance repair company or replace it.